Learn more about our company and our products through the most important news in the field of natural fragrances
This article addresses key themes surrounding this crucial natural material including: limited geography, creating value in local Peru Balsam production, extraction from the tree, processing, Peru Balsam as an active ingredient, uses in perfumery and flavoring, sourcing issues, historical volumes and prices, supply chain management and restriction on use.
read more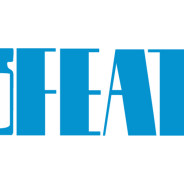 The 2013 conference 'Sustainable Growth' will be take place at the world renowned Fairmont San Francisco Hotel, USA. The hotel represents an awe-inspiring picture of an historic city. The grandeur of the hotel, coupled with its reputation for impeccable service, promises to be a truly memorable experience. With a panoramic view of the City and San Francisco Bay from the top of Nob Hill, the Fairmont San Francisco hotel presents an unmatched blend of luxurious accommodation, elegant meeting spaces and superb services which will make for an unforgettable conference. Centrally located, this venue is a short cable car trip from the bustling downtown, financial district, Union Square and Fisherman's Wharf and is the only place in San Francisco where each of the City's cable car lines meet. The overall theme of this year's Conference is 'Sustainable Growth'. There will be presentations reviewing various aspects of: Essential oils and aroma chemical developments in the Americas Environmental, organic and sustainability issues Global market trends and technical developments in the F&F industries Updates on regulatory and legislative issues More Info:...
read more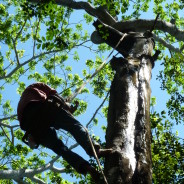 You first climb the tree in order to take the bark out with a knife. You burn the naked skin and this makes the tree exudate the balsam in order to cure itself, this is why we but a fabric to recuperate the balsam and get it back one month afterward. This fabric is then pressed in a artisanal way.
read more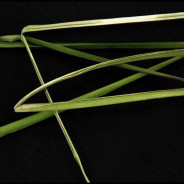 We continue our seria of interviews with perfumer Pierre Benard. Last time we learned many interesting facts about Jasmine. Today Pierre has prepared a story about Vetiver. Serguey Borisov: Dear Pierre! I am glad to talk to you again! Pierre Benard: Dear Sergey, I dive back into my black ink to renew our correspondence about perfumery raw materials. This time, it will be Vetiver, or Vetyver, as it was written. Serguey Borisov: First, the biology questions: the native area/country of Vetiver, typical usage, production and technologies, family and tribe, natural properties of the grass and its oil, etc. Pierre Benard: I admire this plant, called "Sunshine," its first-named cultivar, found around the world. Its smell was born of our Earth. Its botanical group is associated with one of Cyperales or Cyperaceae, as nagarmotha with its essential oil is known to cypriol. Its family is one of the Poaceae, commonly called "grasses," even popularized in "herbs" or "cereals." Its genus is updated to Chrysopogon. It will be necessary to mention the Vetiveria genus, detached by botanists, including Stapf, from the Andropogon genus where it was long associated with Cymbopogon (lemongrass, gingergrass, palmarosa and Java or Ceylon citronella … ). And now, it will be renamed Vetiveria zizanoides species, the most recognized in our perfumery, by Chrysopogon vetiveria. Of course, there are other species. Twelve are listed. Chrysopogon nigrita, in Angola, is an example which gives an essential oil close to Nagarmotha. Its growing areas lie mainly in the tropical and sub-tropical regions, particularly along the riverbanks and over marshy lands—here, where there are more torrential rains—around the world between or under the tropics, traveling the South and Central American continents, Africa and Asia. Vetiver is cultivated in India, Sri Lanka, Malaysia, Indonesia, Réunion, Kenya, Haiti, Brazil, and El Salvador … It's a magical herb for farmers. By delineating their fields with hedges of vetiver, they prevent soil erosion, which retains their moisture. This herb mitigates pollution. Its roots detoxify the soil and water by a high absorption potential and tolerance for heavy metals. They are very active with a high absorption potential of nitrogen, phosphorus and nitrates … From a domestic and traditional point of view, the roots, when moistened, serve as cooling screens when hung over windows, an ancient custom in Asia. Also, it is customary to make small bundles of vetiver roots, to be deposited near the linens to repel mites and perfume the fabric. (As a household ritual, it exists in Provençal tradition. This extended to the French custom of sachets of lavender or lavendin being placed in wardrobes. Also reminiscent of the smell of clean linen: patchouli leaf. Before acquiring the olfactive and fixative notoriety in perfumery, it was known as a repellent, recognized in shipments of cashmere on the Silk Roads returning to colonial England. But, this is another story of a woody note … ) Serguey Borisov: Could you tell us the story of Vetiver in perfumery? Pierre Benard: Its story in French perfumery is marked certainly in 1957, when Robert Gonnon presents to men, traditionally perfumed by Cologne water at this time, a new fragrance family—the woody family. It's with the Vetiver, that of Carven, that the name of this plant continues to appear even today on bottles of old perfumes, of niche...
read more